Fall decor DIY projects don't have to be complicated or expensive! Keep reading for eight awesome DIY projects for fall you have to pin for later!
Don't you love this time of year? I'm not a pumpkin spice anything drinker, but I love all the pumpkin spice smells, the cozy blankets, hooded sweatshirts, rich colors… give me all of it! Even the meals we make become cozier, as we trade light summer fare for meals that warm us from the inside out, like this super easy supper! I also love all the fun fall decor that makes you feel warm and fuzzy inside. Here's a round up of eight of my favorite fall decor DIY projects!
I absolutely adore this wreath for a fall decor DIY! Super clean and minimalist, not to mention entirely achievable for even the least talented DIYers out there. This little wreath would be a great addition to either a front door or an interior pantry door, don't you think?
Okay, so maybe these are a little bit cheesy. But with my daughter going to kindergarten for the first time this school year, I can't help but imagine my sweet six-year-old handing one of these, filled with candy corn or fall-hued M&Ms, to her teacher! I just love it. It would be the perfect, simple "just because" gift for literally anyone.
DIY Fall Centerpiece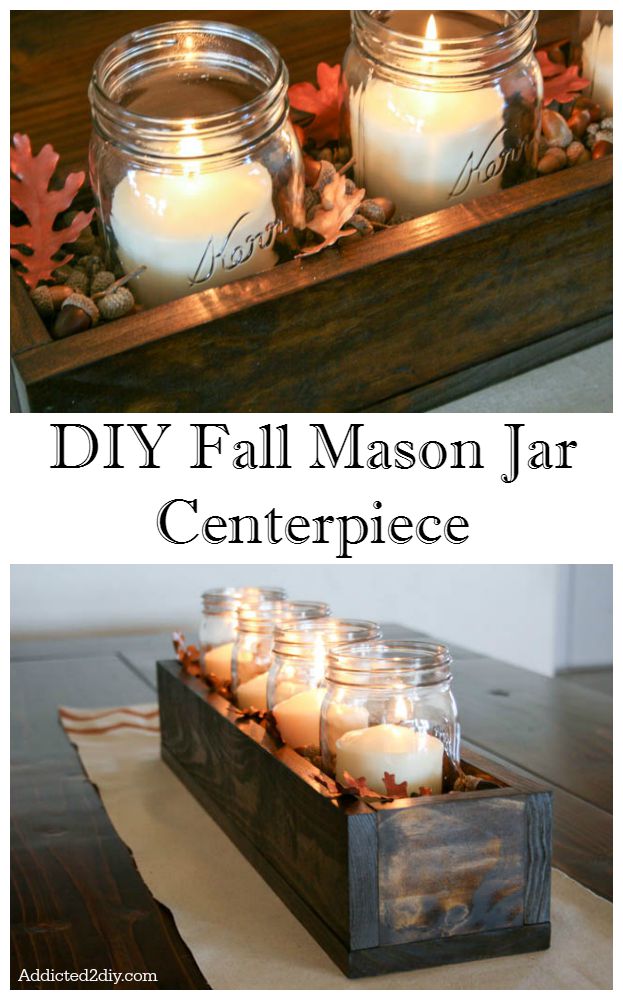 What I love about this fall decor DIY is its basic versatility. Yes, the box is a DIY, but it's a DIY that will serve you well! My husband built me a similar box when we were first married, and it came together super quick and is literally used all year round. I simply swap out the decor in the center to match the season. Great inspiration here, but it's definitely not limited to using for just a single season each year.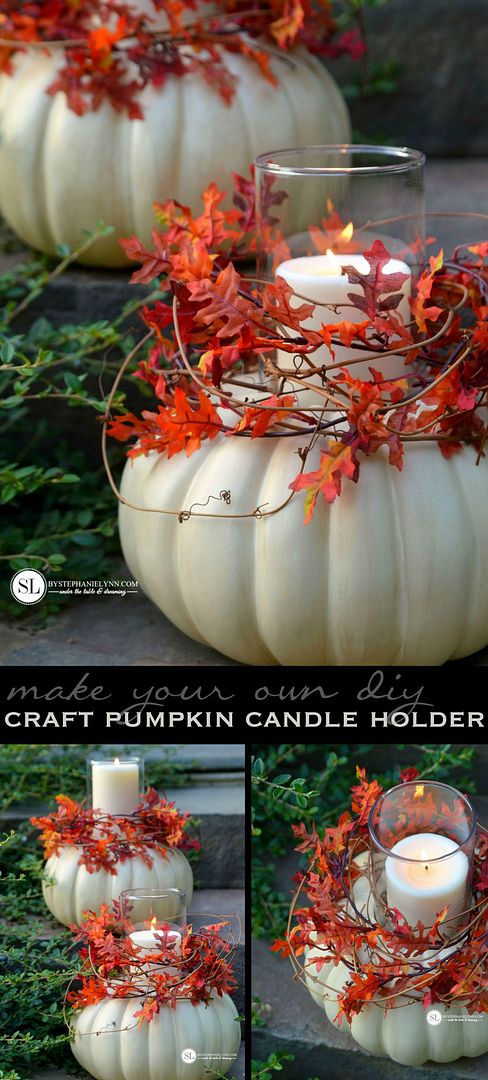 Isn't this a great piece? I just love the creamy pumpkin color and the red-orange leaves paired with it. Together, it creates such a cozy vibe. I also love the idea here to utilize the decor outside. Sometimes decorating front steps can be daunting; the use of multiple of this project together makes it so cohesive and organized.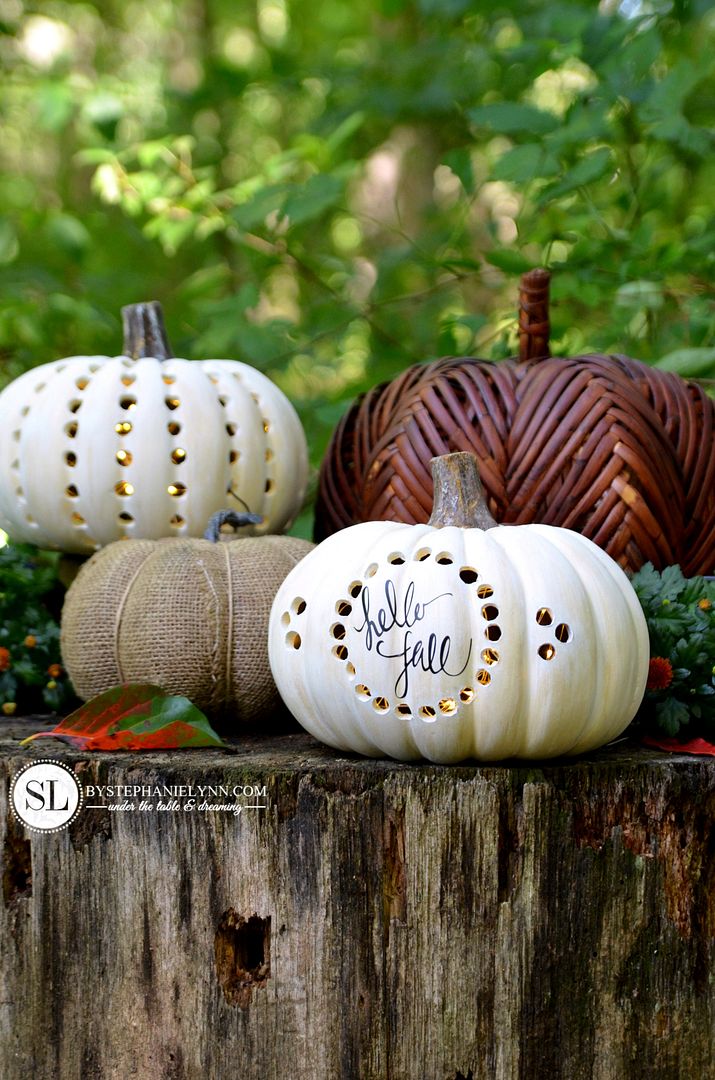 I love any and all things luminary. This one would be just as pretty in the daytime, when you can see the calligraphy message on the front, as in the evening, when you see the fun pattern you carved out. Not to mention, you get to use a drill to make those perfect holes. Does anyone else get strange satisfaction out of cutting perfectly symmetrical holes repeatedly? No? Try it. It's kind of addicting.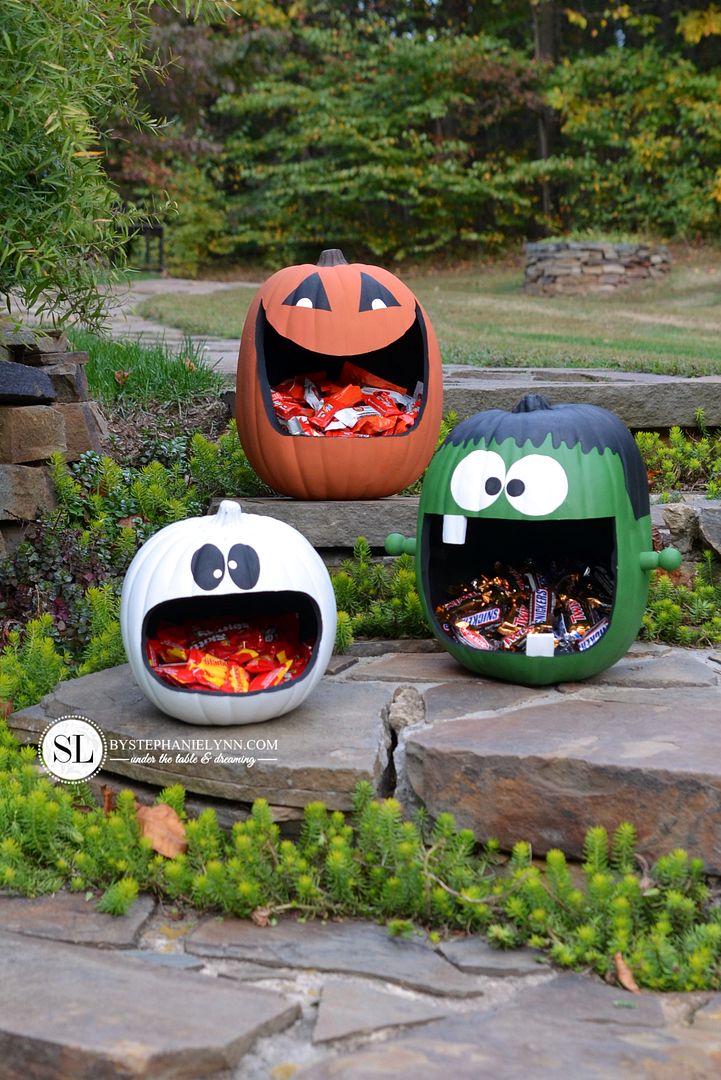 Oh my goodness, are these not the cutest candy stash hosts you've ever seen? I realize these are totally Halloween and not just a generic "fall" vibe, but I couldn't resist. I just love them, and so would your trick-or-treaters!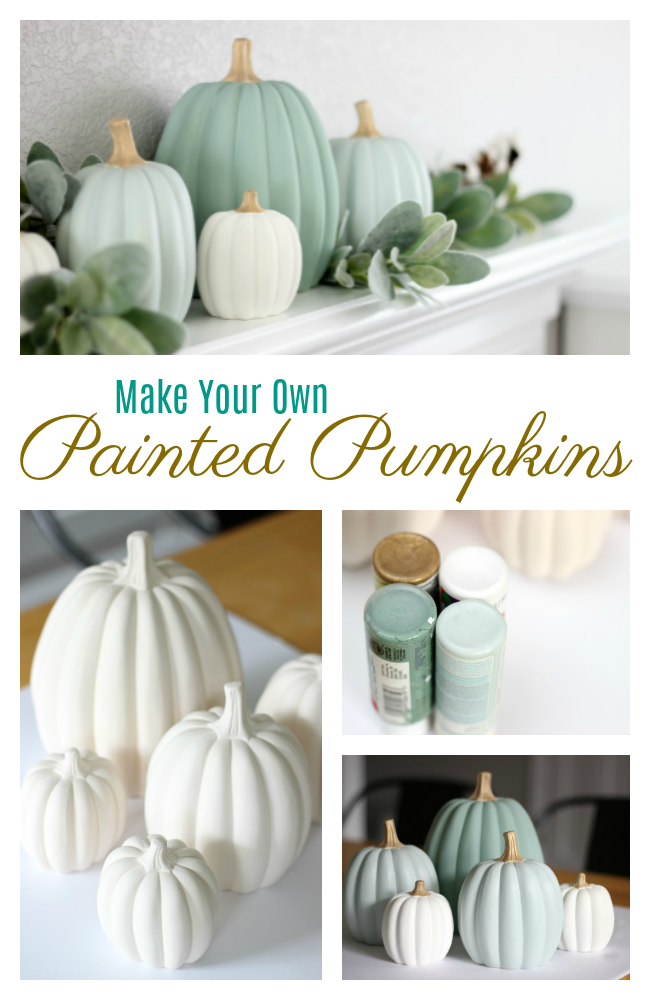 I love the monochromatic, gradient effect in this fall decor DIY. There are so many color options you have to match to your own home decor. If I'm totally honest, my favorite holiday decor is the kind that sort of blends in and compliments a person's year-round decorating style. Rather than screaming, "IT'S FALL! CHECK OUT THIS BRIGHT ORANGE PUMPKIN BECAUSE IT'S FALL! DID YOU KNOW IT'S FALL?", it provides a gentle nod to the season at hand. The result is a sophisticated style that looks so chic.
I really love a pretty wreath. Doesn't matter if it's hanging on a front door, a pantry door, over a window, a mirror… I love it all. And while I fully embrace full bloom wreaths for springtime and all the glitter for Christmas, something about fall just feels more minimal. So I'm really digging this minimalist DIY embroidery hoop wreath. Slightly bare, but in the best possible way.
So there you have it: my favorite fall DIYs! Tell me, which one is your favorite? Or share another you've done or are loving in the comments! Don't forget to pin your favorites for later!
Please follow and like us: